Orbit Constellation Analysis for Surface Deformation and Change, featuring Vianni Ricano Cadenas
NASA's Earth Science Division and engineer Vianni Ricano Cadenas are asking the same question: what's the right orbit for a satellite to provide the best science possible?
"You have the bigger goal that scientists want more data to expand our knowledge about Earth, and within that I'm trying to figure out where we need to place spacecraft to meet the goals that the scientists come up with," says Ricano, an engineer in the Space Mission Analysis Branch at NASA's Langley Research Center in Hampton, VA. Those goals for the scientists come from the 2017 Decadal Survey for Earth Science, which establishes research priorities for NASA over the coming decade.
Part of NASA's response to the Decadal Survey is the formulation of a mission called Surface Deformation and Change, or SDC, that seeks to improve our understanding of "the dynamics of earthquakes, volcanoes, landslides, glaciers, groundwater, and the deep interior […] the rates and driving processes of sea-level change and landscape change […] hazard forecasts and disaster impact assessments (quoted from NASA)." An important decision in that mission formulation is the selection of an orbit for the observing spacecraft, and that's where Ricano comes in.
---
"You have the bigger goal that scientists want more data to expand our knowledge about Earth, and within that I'm trying to figure out where we need to place spacecraft to meet the goals that the scientists come up with."
---
The first step, she says, is identifying the constraints from the instruments that impact how to achieve global coverage. "We start with hundreds of potential orbits. Then we define constellation properties driven by the instrumentation and desired coverage. Those constellation properties include inclination (the higher the inclination, the more that global coverage is achieved), altitude (to identify dependencies for other missions), and number of satellites. We use an orbit analysis tool to generate the results that are going to be reviewed," she says of the process of exploring the tradespace. This will "help the scientists and global community to make better decisions."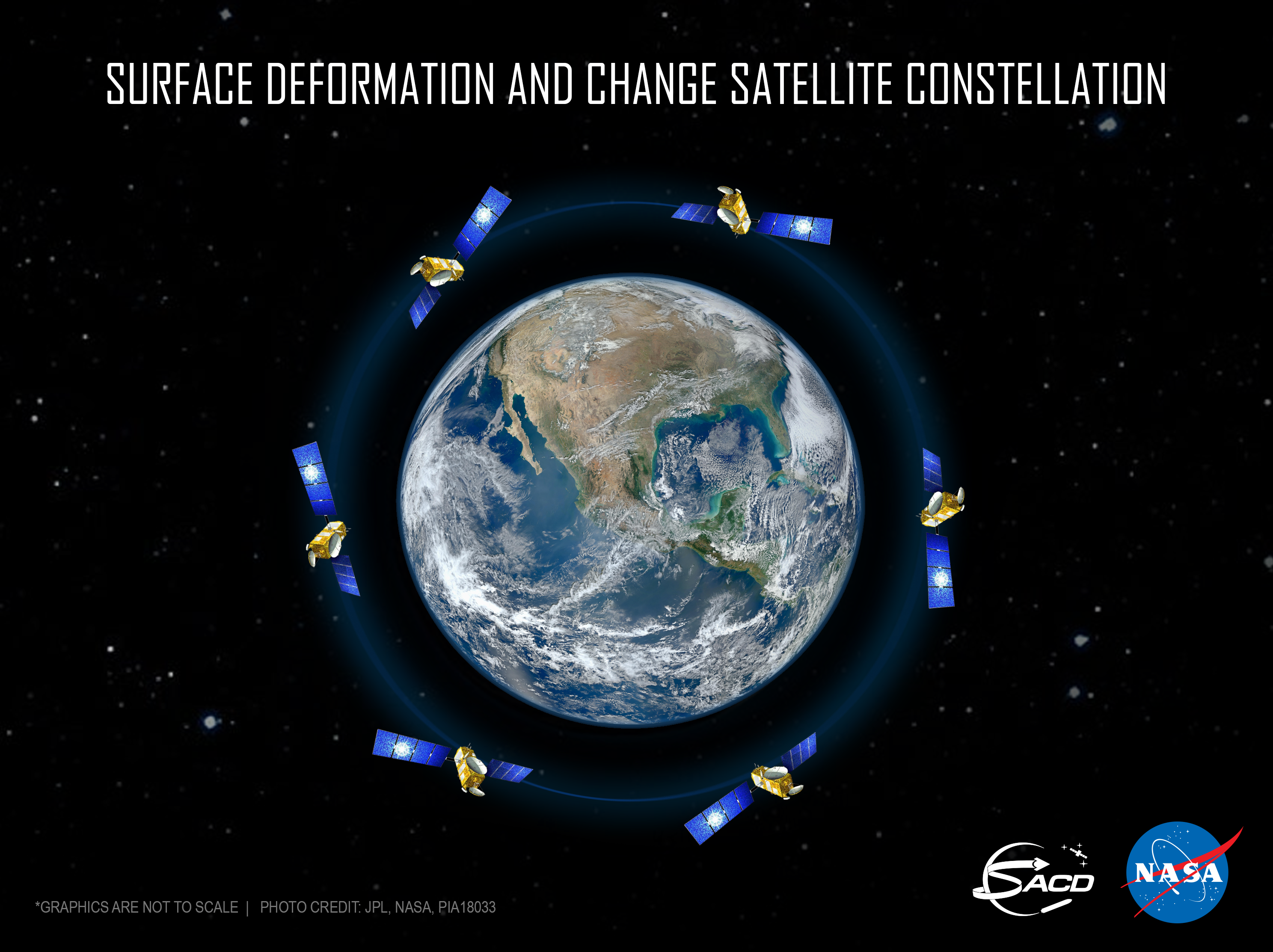 For Ricano, the work gives her a chance to explore a different side of a problem with which she was already familiar. Prior to joining NASA Langley, she worked at the Goddard Space Flight Center helping implement software for ground operations. For those projects, she would sometimes wonder "how did they come up with this one orbit?" for a mission. In learning and applying the analysis techniques, she finds that she enjoys being on the other side of the challenge. "Now I'm one of the people coming up with the orbit."
Since coming to the branch, Ricano has gotten to apply her engineering skills in ways that will impact a future mission. "Part of the reason I took this job is that I've always wanted to do analysis," she says, and she sees this work as a first step towards a greater benefit. Of the SDC mission, she says that "this is a tool that can be used to better educate us and tell us what impact we're having on the planet. It's really cool to be able to be a part of this."
---
Author/Contact: Chris Jones
Published: October 2020