Enabling Collaboration for Space Exploration, featuring Gregory Benjamin
Several United States government agencies utilize space to achieve their organizational goals. While their aims in using space may vary, there are commonalities in certain approaches and technologies. So how do these different organizations achieve mutual cooperation in space? For NASA, the National Reconnaissance Office, and the United States Space Force, the Science and Technology (S&T) Partnership was formed to enable interagency coordination.
Gregory Benjamin, an analyst with the Space Mission Analysis Branch at the NASA Langley Research Center through Analytical Mechanics Associates Inc. (AMA), joined the partnership on the S&T Facilitation Analysis team. As part of the team, Benjamin worked with subject matter experts, chief scientists and engineers, and project managers to document current capabilities, current challenges, needs, and ideas for how the other agencies could bring their strengths together. After understanding the problem space, Benjamin worked to develop analyses to provide key benefits and recommendations to the NASA Chief Technologist. This information was then circulated among other Agency and Partnership leaders, who use it to make mutually beneficial decisions.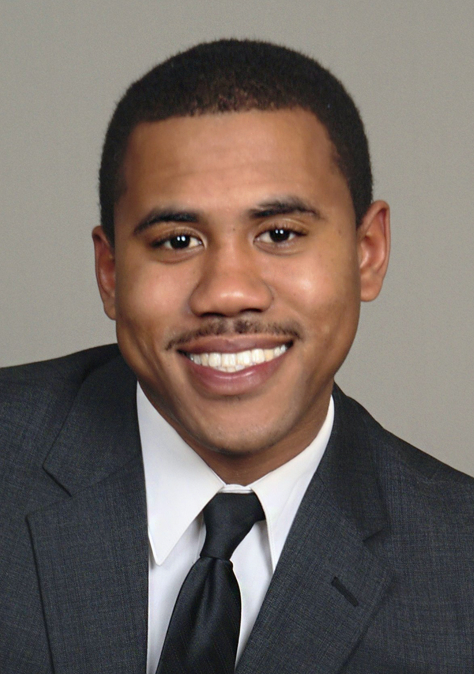 Benjamin has always had an interest in space, and NASA in particular. While studying physics at Howard University, he had an internship to develop computer code for climate research and realized the importance of what he was doing. Since he wanted to make an impact for global change through space exploration, physics, and technologies, working at NASA through AMA was the perfect way to achieve his goals.
---
"There's a great potential for future space exploration to evolve and go to another level with in-space assembly and space trusted autonomy that these endeavors can make a huge impact, revolutionize space exploration, and put NASA in the forefront of where we need to be."
---
Utilizing his background in physics, Benjamin's first assignment at NASA Langley was in the Flight Systems Software Branch working on an in-space assembly project intended to address the payload packaging volume and mass limitations associated with current launch vehicle fairings. "When you launch a payload into space, you are bounded by the launch vehicle fairing geometry. The payload can only be a certain size. [In-space assembly] can take our exploration game to another level. This could really change the whole space paradigm."
After transferring to SMAB, Benjamin joined the S&T Facilitation Analysis team to work on in-space assembly and space trusted autonomy. Working with experts to understand the risks and benefits, Benjamin and his team wrote several technical research papers to relay their analyses and recommendations to stakeholders. Based on the in-space assembly reports, these leaders decided that the capability was very important to future space endeavors; in response, NASA created the Office of Servicing, Assembly, and Manufacturing (OSAM). Cross-agency discussions on efforts for space trusted autonomy will also provide understanding for in-space assembly, because "in order to have this technology doing these things in space, you have to trust them."
The importance of in-space assembly and space trusted autonomy for space exploration cannot be overstated, according to Benjamin. During his time working on these capabilities, he realized that they can change the destinations we explore and, ultimately, open up the space portfolio for all agencies. "There's a great potential for future space exploration to evolve and go to another level with in-space assembly and space trusted autonomy that these endeavors can make a huge impact, revolutionize space exploration, and put NASA in the forefront of where we need to be."
---
Author/Contact: Emily Judd
Published: April 2021