Designing the Moon to Mars Campaign, featuring Andrew McCrea
"We know we want to get people [to the Moon and to Mars], we know when we want to get there, so what are the parts in between?" With destinations like the Moon and Mars, figuring out ways to get there and back is understandably complicated. As lead of the Strategic Analysis team on the Moon to Mars campaign, Andrew McCrea is tasked with turning those complexities into potential solutions.
"[Campaign analysis] looks at the big picture of human exploration objectives." From the type of vehicle and amount of propellent needed to the risks and costs of the mission, "it's getting all of these different aspects and integrating them together." McCrea, an analyst in the Space Mission Analysis Branch (SMAB) at NASA's Langley Research Center in Hampton, Virginia, leads the team responsible for considering these variables to make recommendations for the best ways to conduct the Moon to Mars campaign. With goals like establishing a sustainable presence on the Moon and launching crewed missions to Mars, these recommendations involve examining hundreds of options for launches, trajectories, vehicle specifications, and more.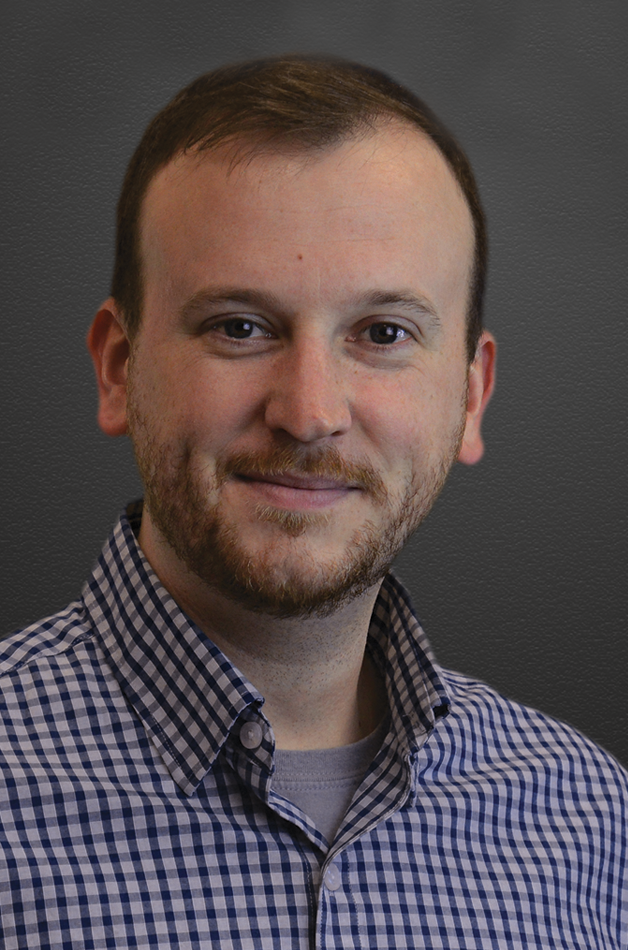 ---
"We're not going to fly to Mars tomorrow, but the way we get to Mars will fall out from the analysis we're doing now."
---
Working with experts from different fields, McCrea and his team are tasked with fitting the puzzle pieces of the campaign together to enable decision makers to pick a path forward. "A lot of it is giving people the information they need, then taking their information and folding it back into the campaign. It involves integrating a lot of data sets." As team lead, McCrea formulates the potential campaigns and works with others focused on cost and risk to ensure all aspects of the campaign meet.
Despite working on a complicated space exploration mission, McCrea admits that he was "not a space guy." With a background in aeronautics, McCrea primarily worked on aircraft, beginning his time at the Langley Research Center with performing wind tunnel visualizations. He then began work on the Space Shuttle, using optical systems to do thermal imaging of the Shuttle during reentry. Working on a flight test led to his interest in mission planning, so McCrea joined SMAB to work on campaign analysis, product generation, and science mission analysis. Rather than holding him back from work in space exploration, McCrea's unique career path has given him the skills to approach things differently. "I bring a different perspective because I wasn't an astronautics engineer, I was aeronautics. I took a different path than most people in the branch. I've worked with a lot of different data sets—integrating data has always been my job at NASA, and a lot of that ties into campaign planning." Since beginning his role as team lead in May of 2021, McCrea has focused on efficiency and accuracy. "In human exploration and operations, you can't change physics, but you can change how you do things. I want to make it more efficient and automated. Doing things by hand can lead to errors, so I'd like to make it more repeatable and more robust."
Like many projects in SMAB, working on the Moon to Mars campaign means that McCrea and his team have one foot in the future. "The tricky part about working on Mars missions is that we are looking things that are much further down the road, so we don't always get to see the results of our work in the near term." Yet starting these analyses now is crucial for eventually achieving the ambitious campaign goal of landing a crewed mission on Mars. "We're not going to fly to Mars tomorrow, but the way we get to Mars will fall out from the analysis we're doing now."
As for what it takes to work on such a complicated campaign, McCrea says integration and cooperation are key. "These complex problems don't come together by chance—it takes a lot of hard work from a lot of people." Despite the challenge, McCrea feels it will be worth it in the end. "I get a good look at what it takes to accomplish some of these deeply challenging exploration missions. If we ever one day do get to Mars, I get to say that I helped put that together. I think that will be pretty impactful and amazing."
---
Author: Audra Davidson/Contact: Emily Judd
Published: September 2021