NASA Langley Supports American Indian Science and Engineering (AISES) Conference
Although November is officially Native American Heritage Month, NASA participates in a number of ongoing initiatives that support indigenous people in the workforce. At NASA Langley Research Center, that effort is championed by the North American Indigenous Heritage Community (NAIHC), part of the Office Of Diversity and Equal Opportunity. This group, which is open to everyone at Langley, works to celebrate the heritage and experiences of Native Americans, Alaskan Natives, and all other indigenous populations while also increasing representation and promoting equity and inclusion.
Casey Leigh-Anne Denham, aerospace engineer with the Aeronautics Systems Analysis Branch and one of the leads of NAIHC, attended the American Indian Science and Engineering Society (AISES) conference Oct. 18-21, 2023, in Spokane, Washington. This marked the 45th gathering of the annual event, attended by AISES members from all of North America, and it is the largest college and career fair in Indian Country.
"Being able to be around such a large group of indigenous people and hearing everyone be so excited to see others who look like them, come from similar backgrounds, and excel in STEM was truly amazing," Denham said. "Everyone in the community is family, so the environment was welcoming and supportive throughout the entire event."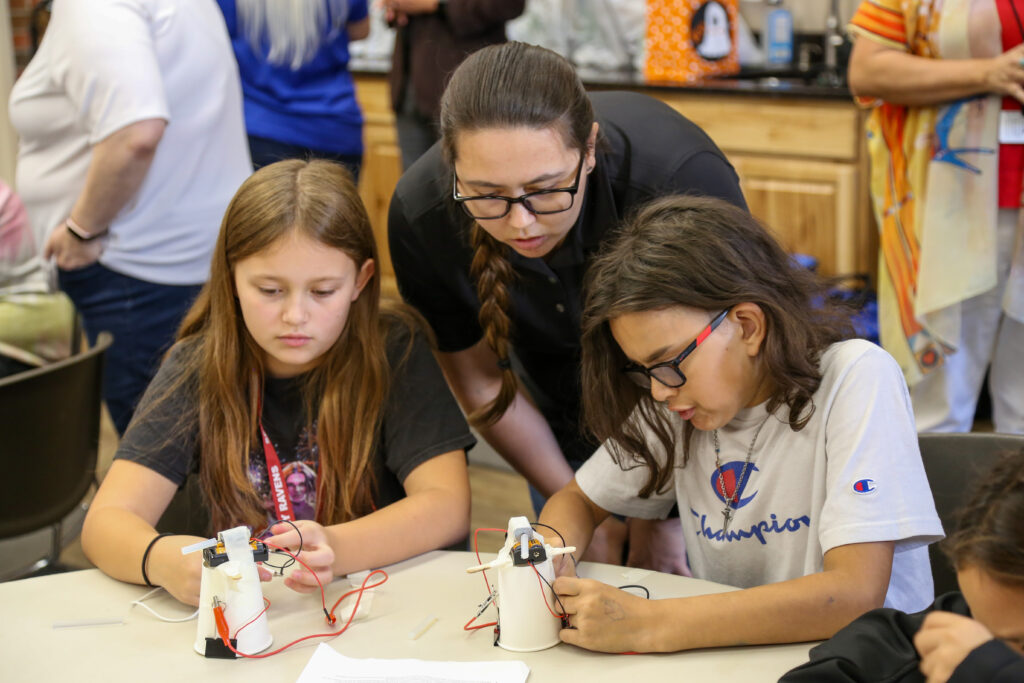 More than 3500 people attended the three-day conference which featured a STEM Activity Day; a workshop where the NASA team shared information about OSTEM, Pathways, and other opportunities; on-the-spot interviews by a NASA hiring manager; and presentations on technical topics (such as NASA's work on electric aircraft) and professional issues relevant to the indigenous audience.
Denham is especially focused on encouraging the next generation of STEM professionals and building a diverse workforce at NASA. She was thrilled at the turnout for this conference and looks forward to next year's.
"There were so many different tribes and cultures represented," Denham said, "yet everyone was excited and passionate about STEM. There is so much benefit from being able to network with professionals from other companies, where we can share events among our employee resource groups and celebrate excellence in STEM."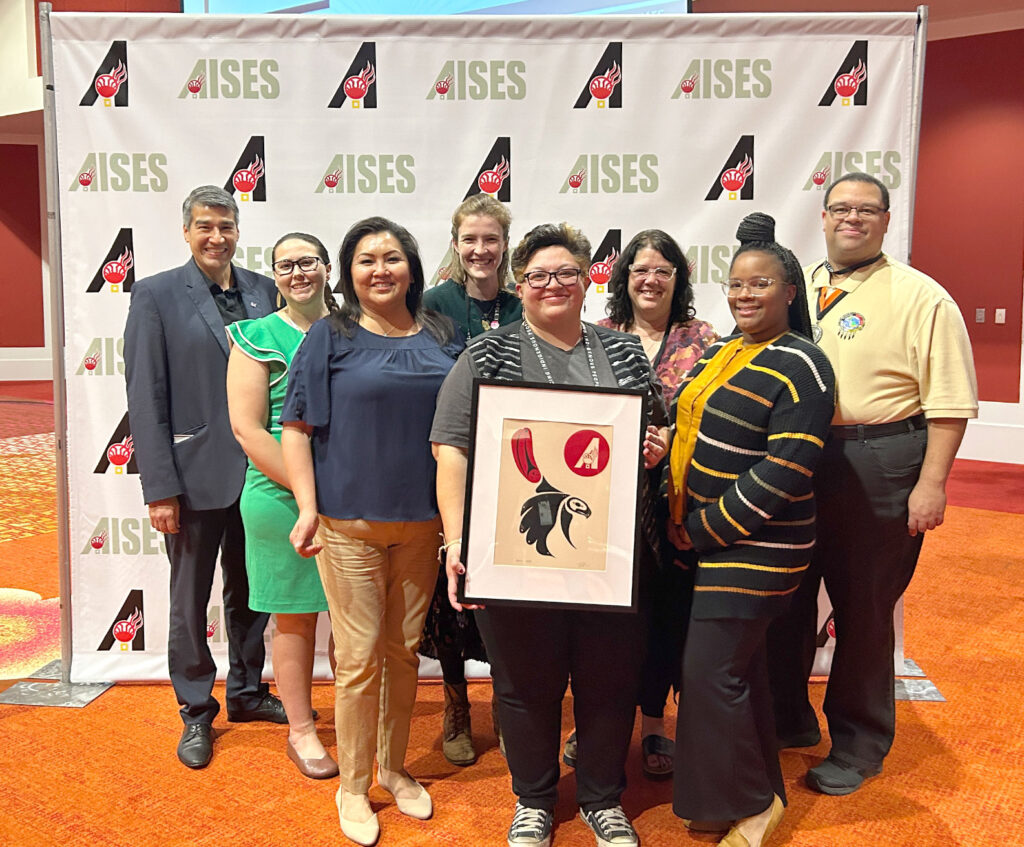 For more information about NASA's work with the indigenous community, please visit The Minority University Research and Education Project(MUREP) for American Indian and Alaska Native STEM Engagement (MAINASE).
---
Author: Sondra Woodward
Published: November 2023