Thomas Hallock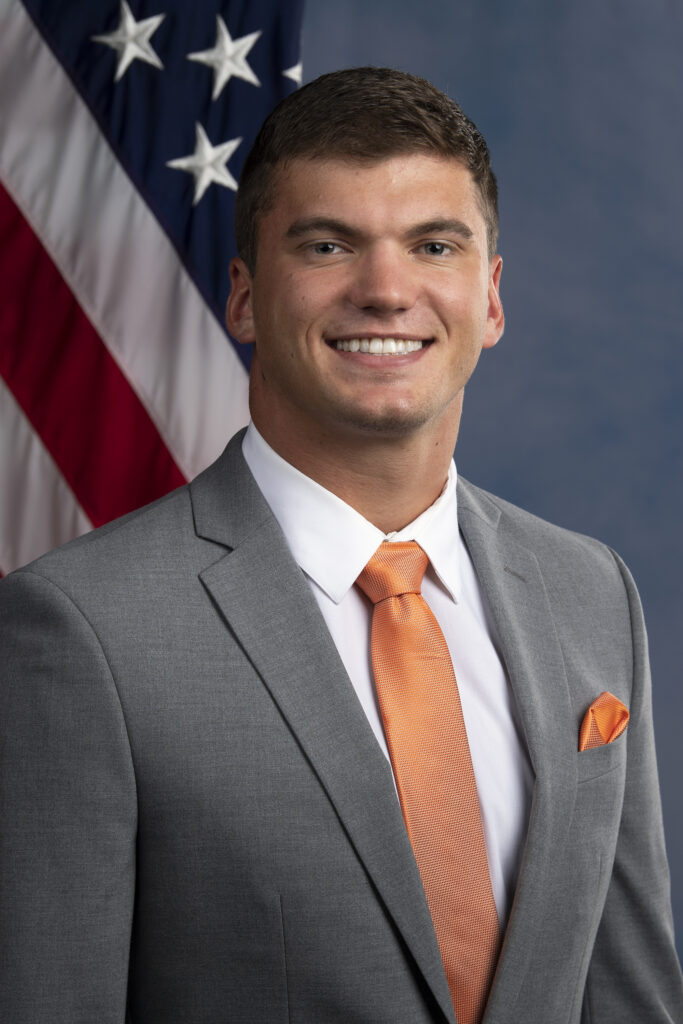 Title: AST, Aerospace Vehicle Design & Mission Analysis
Missions/Projects: TTBW, RAM, Hybrid Wing-Body, and Mild Hybrid EAP Concept
Thomas Hallock is a young man from northern Virginia who knew he was going to be an engineer when he realized he had about 50 pounds of Legos.
He graduated with a Bachelor's degree in Aerospace Engineering from Virginia Tech in 2021 and got his Master's in Aerospace Engineering at Virginia Tech the following year in an accelerated program, focusing his studies on aero/hydrodynamics and CFD analysis. He swam internationally for Switzerland in addition to the Virginia Tech Varsity Swim Team where he was voted a team captain for three years.
Thomas began as a contractor in ASAB with Analytical Mechanics Associates where he was a key contributor to the Mild Hybrid EAP Concept, investigating possible novel energy storage systems for hybrid-electric aircraft and developed an E-Taxi model.
Thomas has now converted to a civil servant and has supported multiple projects such as the Transonic Truss-Braced Wing project and the AATT independent assessment of the CAS SUSAN concept. He is also developing a high-order battery model for conceptual design as part of the Aircraft Concept Incubator group.
Education/Professional Experience
Aerospace Engineer (Aerospace Vehicle Design & Mission Analysis), NASA Langley Research Center – SACD/Aeronautics Systems Analysis Branch, 2023 – Present
Aerospace Engineer (Analytical Mechanics Associates), NASA Langley Research Center – SACD/Aeronautics Systems Analysis Branch, 2022–2023
B.S. in Aerospace Engineering, Virginia Polytechnic Institute and State University (08/2017-05/2021)
M.S. in Aerospace Engineering (Accelerated), Virginia Polytechnic Institute and State University (08/2020-05/2022)
Publications
Frederick, Z. J., Hallock, T. J., Ozoroski, T. A., Chapman, J. W., Kuhnle, C. A., and Frederic, P. C., "Design Exploration of a Mild Hybrid Electrified Aircraft Propulsion Concept," AIAA Aviation, No. 6.2023-4226, 2023. URL https://arc.aiaa.org/doi/10.2514/6.2023-4226
Hobbies/Interests
Swimming, soccer, surfing, Legos, video games (but not on PC)