Jason Welstead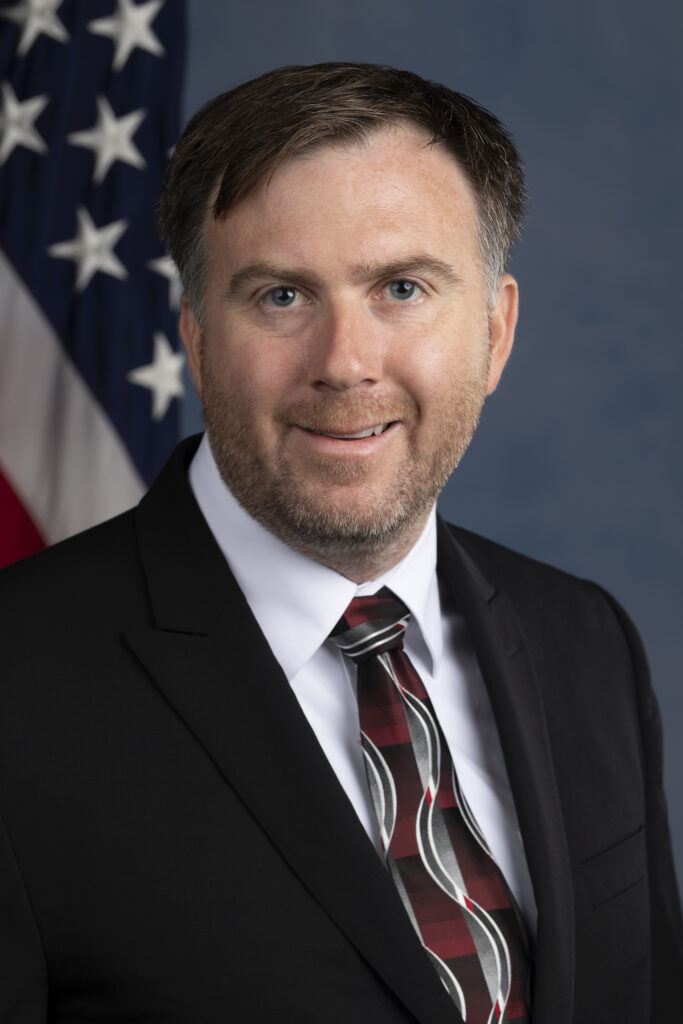 Title: Deputy Lead, Emerging Applications and Technologies
Technical Focus Area: Aircraft Conceptual Design
Missions/Projects: ARMD, Revolutionary Vertical Lift Technologies (RVLT)Study Topics/Expertise: Subsonic Commercial Transports, eVTOL
Dr. Welstead joined NASA in 2013 and works in the areas of subsonic commercial transports and vertical lift aircraft, specifically eVTOL aircraft for UAM.
Awards
NASA Early Career Achievement Medal (2018)
Education/Professional Experience
Engineering Science and Mathematics degree, Wartburg College, 2007.
Masters Degree and Ph.D. from Auburn University in Aerospace Engineering, 2009.
Publications
T. Marien, J. R., and S. M., "Vehicle Level System Impact of Boundary Layer Ingestion for the NASA D8 Concept Aircraft," 2018 AIAA Aerospace Sciences Meeting, Dec. 2022.
J. R., D. Caldwell, R. Condotta, and N. Monroe, "An Overview of the Layered and Extensible Aircraft Performance System (LEAPS) Development," 2018 AIAA Aerospace Sciences Meeting, Dec. 2022.
F. M. and J. R., "An Energy-Based Low-Order Approach for Mission Analysis of Air Vehicles in LEAPS," 2018 AIAA Aerospace Sciences Meeting, Dec. 2022.
F. M. and J. Welstead, "LEAPS: An Initial Assessment Towards a Multi-Order Approach to Air Vehicle Mission Analysis," 18th AIAA/ISSMO Multidisciplinary Analysis and Optimization Conference, Dec. 2022.
B. Jeffrey, J. J., S. R., M. A., P. C., and J. Welstead, "Cost-Driven Design of a Large Scale X-Plane," 55th AIAA Aerospace Sciences Meeting, Dec. 2022.
V. Mukhopadhyay, J. Welstead, J. Quinlan, and M. D., "Structural Configuration Systems Analysis for Advanced Aircraft Fuselage Concepts," AIAA Modeling and Simulation Technologies Conference, Dec. 2022.
J. L. and J. Welstead, "Conceptual Design of a Single-Aisle Turboelectric Commercial Transport with Fuselage Boundary Layer Ingestion," 54th AIAA Aerospace Sciences Meeting, Dec. 2022.
G. L. and J. Welstead, "Conceptual Design Optimization of an Augmented Stability Aircraft Incorporating Dynamic Response and Actuator Constraints," 52nd Aerospace Sciences Meeting, Dec. 2022.
J. Welstead, B. Reitz, and G. Crouse, "Modeling Fuselage Aerodynamic Effects in Aircraft Design Optimization," 50th AIAA Aerospace Sciences Meeting including the New Horizons Forum and Aerospace Exposition, Dec. 2022.
J. Welstead and G. L. Crouse, "Segmented-Freewing Concept for Gust Alleviation," Journal of Aircraft, vol. 47, no. 3, pp. 1047–1059, May 2010.J. Welstead and G. Crouse, "A Segmented Freewing Concept for UAS Gust Alleviation in Adverse Environments," AIAA Infotech@Aerospace Conference, Dec. 2022
Hobbies/Interests
Soccer, guitar, and keeping a golf course lawn